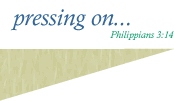 Golf
Over the past couple of years, I have been lucky enough to play a few rounds of golf. There's a lot that I like about it. It's a good way to be outdoors for a while. Admittedly, I haven't been playing for very long. And I'm certainly not very good. But I'm gonna get there one of these days, I hope...
Vital Stats
Left-handed. Yes, Phil is my favorite golfer. Let's just say I was pretty happy he won the 2004 Masters.
Handicap: N/A. Haven't turned in enough rounds yet. But if I had, my handicap index would certainly be the max (36.4). At Ozark, this equates to a 43 handicap.
Best 9 holes: 50.
Best 18-hole round (par 72): 114 (50-64). I've recently shot 80 on a par 60, though, so I'm hoping that the next time I play a par-72 course I'll improve that score considerably.
Favorite club: they all give me good shots from time to time, but they all fail me too. If I had to pick one right now, I'd say my 3-wood, because I chip with it as well as hit from the fairway.
Number of birdies made (lifetime): 3.
(I told you I wasn't that good.)
My Top 10 Shots
Just because I'm not very good doesn't mean I haven't had my share of brilliance every now and then. Every once in a while, as they say back home, a blind squirrel does indeed find an acorn. Here (as best I can remember them) are my favorite ten shots. These are certainly subject to change. In fact, I hope that they do change over time. If they don't, I'll never have gotten any better!
#10 - #8, Viera East Golf Club, Viera, FL
I had an 80-foot uphill putt here. I dread these putts, because I always leave them way short. But in this case, I sent the ball on a perfect speed, stopping it about a foot to the left of the hole, pin high. Just your average two-putt.
#9 - #12, West End Golf Club, Gainesville, FL
Like most holes at West End, 12 is a par-3. I had skied my first shot and pushed it a little to the right. This left me with an uphill pitch shot over a sand trap from some 30 yards away. I told my friends that this was my favorite shot in golf, to predictable replies. I took my lob wedge, aimed, and pitched to within a foot and a half of the hole to save my par. Serves 'em right for not believing me. :)
#8 - #18, Panther Creek, Ozark, AL
This par-5 finisher saw me make two pretty decent shots to get to within 70 yards of the hole for my third. I took my sand wedge and hit. It made a pitch mark inches from the hole, stopping 5 feet away. My playing partners thought I was going to hole the shot. And then I missed the birdie putt...
#7 - #17, Panther Creek, Ozark, AL
A dogleg-right par 4, I hit my tee shot way too straight and put it near the 18th fairway amongst trees. I had to hit a low shot to keep it from hitting the trees. I took my 5-iron and ripped it under the trees. It rolled up an upslope, right between two bunkers placed in front of the green, and to within 15 feet of the pin. I two-putted for par.
#6 - #6, Panther Creek, Ozark, AL
Scrambling with a bunch of men who were much better at the game than I, I just hoped I didn't make a fool of myself. I was looking at about 150 yards on my second shot. Taking my 6-iron, I aimed for an upslope on the green that would let the ball come back to the hole. I hit the shot, and it hit the green, took a bounce, caught the slope, and started rolling back to the pin, stopping 10 feet away. We made the birdie.
#5 - #16, Viera East Golf Club, Viera, FL
Number 16 is a par 3, 155 yards, playing slightly uphill. I took out my 5-iron and hit what amounts to the best 5-iron shot I've ever made. The ball arced in a perfect draw and stopped eight feet away from the hole. As an added bonus, I ended up making the putt for my first-ever birdie!
#4 - #7, Panther Creek, Ozark, AL
I faced a 20-foot putt off of the fringe, going down a steep incline. #7 on Panther Creek is almost unfair if you end up in the wrong spot. You can easily have a longer putt coming back if you miss going downhill, sometimes much longer. I've five-putted this green before.
I barely had a backswing or a follow-through. The tiniest of taps sent the ball on its way. It trickled...and trickled...and trickled. The putt seemed to take minutes to get there. Finally, it pinned itself against the flagstick and dropped down into the hole!
#3 - #9, Panther Creek, Ozark, AL
On the par-4 9th, I hit my tee shot left. My 3-iron second topped the ball and left me about 100 yards away. I hit my third reasonably well, into an upslope just beyond the green about 30 feet away from the hole. I had a tricky little shot that I had to aim well-right of the hole for it to come close, and my ball was right behind a large tuft of grass, so I couldn't putt. I took my sand wedge, delicately chipped the ball over the grass, and it landed on the green and rolled right into the hole to save my par!
#2 - #1, West End Golf Club, Gainesville, FL
The opening hole on this course is a par-4, and unfortunately I had topped my tee shot, leaving me having to crush a 3-wood to reach the green in two. My attempt, while good, didn't quite make it there. This left me about 15 yards away from the hole off of the green. I was scrambling with Kelly for the first time, and after she made her shot, I pulled out my lob wedge and chipped up onto a ridge. The ball rolled down and to the right and right into the hole for my second-ever birdie, and the longest shot I've ever holed out. So, if nothing else, I can always say that Kelly and I have been under par while scrambling. :)
#1 - #3, Panther Creek, Ozark, AL
The one swing that I'll probably ever take where I felt a little like Tiger. Number 3 is a par 5, playing about 490 yards, dogleg left. I took my 3-wood off the tee (I had to; I didn't have a driver at the time) and for one time in my life, made a swing where everything was just right. I felt nothing, which we know is the best swing feeling in the world. The ball soared into the air and landed, taking a huge bounce forward. It rolled about even with the 200-yard stake, dead in the middle of the fairway. We looked to see if it had hit a sprinkler head or something, but nothing was in the ball's flight path except for fairway. I concluded that for one time in my life, I'd hit a drive that actually had overspin and ran. A 290-yard shot with a 3-wood is not something I'll likely duplicate any time soon.
Goals
Every golfer should have goals. Some of mine are a little strange, I guess, but there they are anyway. When I actually accomplish a goal, I'll mark the date of it.
Be able to afford to play consistently

Break 120

(4/20/2002)
Break 110
Break 100
Break 90

Make a birdie

(1/2/2003)
Have an eagle putt on a par-5 (I don't even have to make it. I just want to have one once in my life.)
Hole out on a sand shot
Hole out on a pitch from longer than 20 yards out
Make a 50-foot putt
Take less than 36 putts for a round

Take less than 30 non-putts inside 100 yards for a round

(5/15/2004)