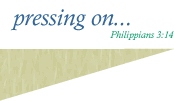 thoughts
to autumn
Fall is finally really here. And I couldn't be happier. Finally, the wavering between 60-degree days and 80-degree days has stopped...
Autumn is one of my favorite times of year. There are plenty of reasons why.
First off, I like cold weather better than warm weather. It's brisk and it just feels good to me. It also means that I can wear cold-weather clothes again (which I like better than warm-weather clothing), especially flannel. This, of course, is a good thing. (A corollary to that is the occurrence of the now annual 1122 Flannel Quest, the third edition of which took place this past Friday.)
I like the changing of the leaves. I take a drive along River Road (they call it Jack Warner Parkway now, but it'll always be River Road to me) every Thursday in the fall semester to watch the progression of the changing of the leaves. I don't think I could live in a warm-weather climate, because I'd miss the leaves turning.
It's also football season...which, of course, I like.
I the biggest thing to me, though, is the fact that a triumverate of special days for me come in fall and the resulting winter. My birthday's in October...and then Thanksgiving and Christmas come. Those holidays will begin to take on added importance to me because now my sister and her husband will be visiting then. When I see my sister and her husband during Thanksgiving (at least, I think I will), it will have been over three months since I saw them last. It will be over two months since I last saw my parents.
Fall is a special time of year to me. Most people consider spring the time when all things are made new, but to me autumn holds that distinction too. I remember my own birth, football season comes back around, school starts up again (I only get to say that one more time until I have kids of my own!), and I see my family again.
So yeah, the temperature drops and the wind starts to blow. But my spirits generally start lifting as the leaves start falling.